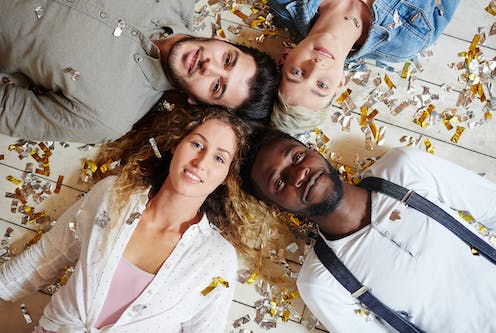 Imagine Sarah and John have been in a monogamous relationship for five years. Although they love each other, Sarah, who is bisexual, has recently started feeling an attraction to her coworker, Andrea. This has led to several sexual encounters, leaving Sarah feeling guilty. However, she has not talked to John about her feelings or experiences with Andrea.
No matter how much you love your partner, it's common to feel attracted to someone outside of a relationship. Some couples may even want sexual encounters with other people. It can be difficult to navigate these feelings, especially when they conflict with the commitment and promises made in the relationship. While the sex between Sarah and Andrea was consensual, Sarah engaged in non-consensual sex by stepping outside of her monogamous relationship without John's consent.
There is growing curiosity about ethical or consensual non-monogamous relationships, particularly among young people. YouGov data found that 43% of millennial Americans say their ideal relationship is non-monogamous, even if few are in such a relationship. And a survey commissioned by sex toy brand Lelo, found that 28% of aged 18 to 24 would consider an open relationship.
---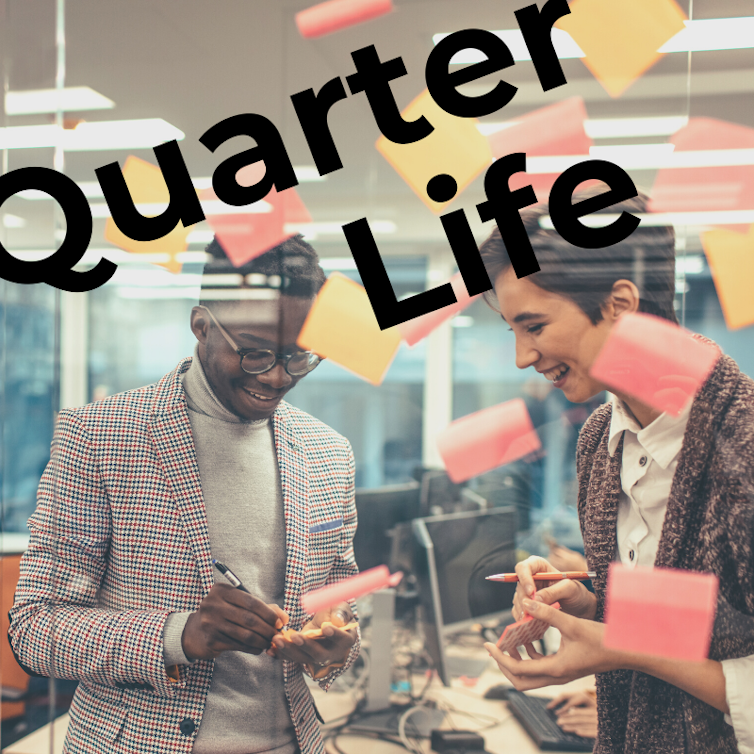 This article is part of Quarter Life, a series about issues affecting those of us in our twenties and thirties. From the challenges of beginning a career and taking care of our mental health, to the excitement of starting a family, adopting a pet or just making friends as an adult. The articles in this series explore the questions and bring answers as we navigate this turbulent period of life.
You may be interested in:
When can your boss fire you for social media use? An expert on the law explains
Joy is good for your body and your mind – three ways to feel it more often
Planning for a baby? Why both men and women should consider quitting alcohol before and during pregnancy
---
What makes non-monogamy "ethical" is an emphasis on agreed, ongoing consent and mutual respect. All parties involved are fully aware of the situation and voluntarily agree to participate. Partners are free to change their minds at any time and (re)negotiate boundaries that work for everyone involved. Ethical non-monogamy can take many forms, including polyamory, open relationships and swinging.
These relationships are often stigmatised and misunderstood. They challenge the traditional notion of monogamy, which is commonly viewed in most western and religious societies as the only acceptable way of engaging in romantic relationships.
Yet research has shown that consensual non-monogamy can have positive effects on relationships and the people in them. People in consensual non-monogamous relationships have reported higher levels of sexual and relationship satisfaction and greater relational intimacy than people in monogamous relationships.
Misconceptions and stigma
One stigmatising view is that people in non-monogamous relationships pose a greater risk to their partners' sexual health. This is based on the assumption that having multiple sexual partners increases the likelihood of sexually transmitted infections (STIs).
However, research shows that people in open and non-monogamous relationships have safer sex practices than monogamous, but unfaithful partners. Ethical non-monogamy can be a safer outlet for sexual expression compared with monogamous relationships that have led to cheating where someone ends up passing an STI to their partner.
In healthy relationships, partners recognise that each person has their own unique sexual preferences and diverse needs. For consensually non-monogamous partners, this means understanding that their primary relationship may not always fulfil all their sexual desires.
Although jealousy can still exist within non-monogamous relationships, research has found that it can be more manageable than in monogamous ones. This is because, in secure non-monogamous partnerships, there are open discussions about sexual attraction and setting boundaries, where partners can address jealousy anxiety.
Exploring non-monogamy
Ethical non-monogamy is not for everyone. You should only explore this type of relationship if it feels comfortable, you seek appropriate consent and the existing relationship is solid. Outsiders often hold the stereotypical view that people only engage in ENM if their current relationship is unstable.
If you decide that it's right for you, keep the following in mind.
1. Communicate openly
Communication is important in any relationship, but especially critical in ENM relationships. Partners must be transparent and honest about their intentions, feelings, expectations and boundaries. People in non-monogamous relationships need to be aware of their emotional boundaries and be prepared to navigate feelings of jealousy.
2. Practice safe sex
Sexual health is key regardless of your relationship status or style. Get tested regularly for STIs and to use protection during sexual encounters to minimise the risk of transmission.
---


Read more:
Five important things you should have learned in sex ed – but probably didn't


---
3. Stop shame
Managing stigma is one of the most difficult parts of an ENM relationship. When people are socialised to believe that having multiple partners is wrong or immoral, this can lead to feelings of shame and self-doubt. It is important to recognise that consensually non-monogamous and multipartnered relationships are a valid lifestyle choice. You can seek support from like-minded people or talk to a sex and relationship therapist if necessary.
While non-monogamy is not everyone's cup of tea, these tips can be helpful for any relationship. Ultimately, it is essential to keep communication, consent and respect at the heart of your partnership.

Chantal Gautier does not work for, consult, own shares in or receive funding from any company or organization that would benefit from this article, and has disclosed no relevant affiliations beyond their academic appointment.